Organ solo CD "A Joy Forever"
released January 4th 2006
Harpsichord solo CD "Playing from Bach's fancy"
released January 4th 2006
Trumpet/organ CD "In Thee is Gladness"
released January 2005
My discovery of Johann Sebastian Bach's tuning

...the article is published in Early Music (Oxford University Press). See also other articles about this. This temperament is used in almost all of Peter Watchorn's recorded series of Bach's harpsichord music. See also this roster of usage 2004-9.
I've composed many Hymns, and compiled a Hymnal Concordance which is currently in print from Mennonite Publishing House. The concordance is available in two formats: either as a software package, or as a regular book.
I'm half of the Hodel/Lehman Duo (trumpet/organ). Our CD "In Thee is Gladness", released 2005, is here.
Schubert's works for piano trio and piano quartet played by the Atlantis Ensemble (Jaap Schröder, Enid Sutherland, Penelope Crawford) on original instruments, Wildboar 9703/9704. Available in reissues from Musica Omnia. I was the session producer: managing the takes, listening critically, offering performance suggestions, .... I think these two discs are the best available recordings of these pieces, and I would say that even if I hadn't been involved with them. A reviewer for Continuo magazine expressed a similar opinion, October 1998....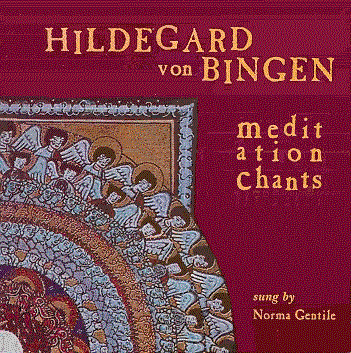 I was a production assistant on this live CD of music by Hildegard von Bingen: performed by Norma Gentile, published by Schoolkids Records and Ave Maria Press. I also sang in the "drone chorus" in some of the pieces.
Similarly, I was a production assistant on its sequel, this studio recording published by Lyrichord. I was most involved during the editing phase (as a critical listener for detail), but was also present at the sessions.
CD recording of music from Thomas Jefferson's collection released 2008: songs, violin sonatas, and a harpsichord solo
I conduct six of my own hymns in Hymnal Selections, a set of three cassettes. This set was published with the release of the hymnal to help people learn music that is new to this book.
One of my hymns is performed as a two-piano arrangement on Hymnal Masterworks: Solo Piano by Marilyn Houser Hamm.
Several other hymns are recorded by the Eastern Mennonite University Chamber Singers directed by Kenneth Nafziger. This recording is Praying with the Anabaptists: The Secret of Bearing Fruit by Marlene Kropf and Eddy Hall...it is a book-and-cassette set.
My hymn "By Peter's House" has been published in a choral arrangement by Philip Orr of Orrganized Sound. This arrangement has also been recorded for publication by the Presbyterian Church USA.
Another of my hymns is performed as the title track of a private CD by a parish choir in Cleveland.
I continue to write musical compositions and arrangements. Most of these are for my own use in concerts and church, but I have also done some commissioned pieces for the professional theater company Ted & Lee Comedy.
All the above items are physical objects. Something should also be said about my live performances (on harpsichord, organ, clavichord, piano, ...). It is difficult to describe this on a web page, as every performance is different. But here at least is an essay about my performance goals and preparation methods. And I have tried to capture the feeling of "live" performance in my clavichord recordings. As one of my musical heroes, Alfred Cortot, put it: "Music must cause fire to flare up from the spirit - and not only sparks from the clavier...."
As a computer programmer (my regular "day job") I design and develop self-service business applications. Several years ago I designed the engine (database and functions) of this web-based calendar of events for Eastern Mennonite University. Most recently I've been working on much larger projects for corporations and government agencies: we develop interactive telephony (touch-tone and speech) applications. This work is analogous to musical composition and performance...one has to interpret the client's specifications, understand the intended audience, anticipate any difficulties from a user's perspective, and then use symbolic code (a language) to build and test a package that does the job. I enjoy building dynamic systems...it's like creating living things, helping them take shape and become robust. The logical structure is just another language to me.
One of my doctoral research projects became this free spreadsheet to analyze the various temperaments (tuning systems) possible on keyboard instruments. It measures the characters and usability of different keys, and gives practical reference material for the tuning process. I have always had some interest in the interactions among music, mathematics, and perception.

As a programmer and bridge player (ACBL Bronze Life Master), I'm somewhat well-known as the developer of the "Lehman rating system" (1993) for OKBridge. I proposed and tested the mathematical model...this was several years before internet game servers became widely popular, and OKBridge itself was still non-graphical (UNIX only).
[Briefly, this is a system that attempts to measure a player's individual performance in the game, and to encourage fair competition among players of different skill levels. It essentially "factors out" the expected values due to opponents and partner, so a player can track his or her own improvement (or slumps). Personal rating systems have been devised subsequently for Yahoo! Games and other online game services...I do not know the extent to which those are based on my work, but the principles and algorithms are obviously similar.]
Many self-published essays on my web site: about musical performance, voting methods, bridge, and creativity. A common thread...these various topics are all dynamic systems with multiple players influencing them, and exhibiting mathematical structures (like languages)....